We play while you relax.
No doubt sending a child to camp can be a tough decision. Add in a sick child and you could easily find ways to keep them home, safe and sound. We've worked hard to fine tune the safety measures required while your child is in our care and lean also on Camp John Marc's expert staff to guide and help us along the way. Bottom line, we've done our homework and we assure you, your child is in good hands.
Now go plan a relaxing week for yourself while we have an incredibly fun week with your child.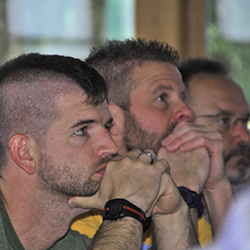 Camp Esperanza follows strict procedures while considering and recruiting all volunteers. This includes background checks, extensive training and orientation formats, more training and orientation and yep, even more training